• aromatherapy • Blending • Christmas • gift guide • recipes • seasonal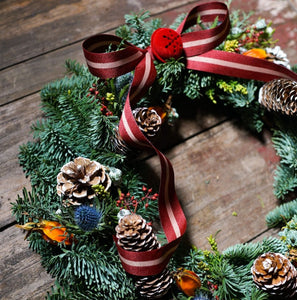 The holiday season is a time of magic, warmth, and cherished memories. One of the most evocative aspects of this festive time is the array of delightful scents that fill the air, transporting us back to the joyous moments of our childhood.  In this article, we explore the art of using essential oils to recreate the enchanting aromas of Christmas, turning your home into a haven of holiday cheer.   The Nostalgia of Christmas Scents Remember those cozy, magical moments of Christmas from your childhood? It's not just the twinkling lights or the jolly tunes; it's the incredible scents that...
---
• aromatherapy • dilution • Essential Oil info • essential oils safety
Essential oils and diffusers have become essential tools for enhancing well-being and creating a pleasant atmosphere at home. But understanding how to use them safely and effectively is crucial. In this detailed blog post, we'll delve deeper into three common questions about using essential oils and diffusers in your everyday life. How many drops of essential oil do you need? Essential oils are concentrated, which means you only need a small amount to achieve the desired effect. The number of drops required varies based on your intended use: Diffusing - For aromatherapy purposes using a diffuser, a good rule of...
---
• Blending • Essential Oil info • Guides • recipes • self care • Wellbeing
Radiant, lustrous hair isn't just a dream reserved for hair commercials – it's attainable with the power of nature's best-kept secret: essential oils. These concentrated plant extracts have been used for centuries to promote hair health, address common concerns, and provide an aromatic spa-like experience. In this guide, we'll delve into the world of essential oils for healthy hair, answering your burning questions and sharing valuable tips, recipes, and insights. Get ready to embark on a journey toward vibrant and enviable tresses! Understanding the Benefits of Essential Oils for Hair Essential oils are potent extracts derived from plants, capturing their...
---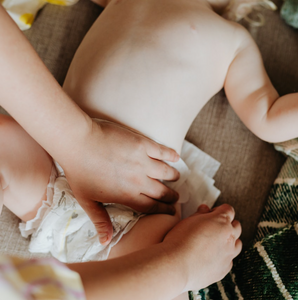 Nappy rash occurs when a baby's sensitive skin comes into contact with the irritating substances found in urine and stools. The situation can worsen when tight nappies rub against the skin and restrict air circulation. 
Our new Abbey Essentials Nappy Rash Cream acts as a protective barrier, safeguarding baby's delicate skin. With its antiseptic properties, the cream effectively cools, soothes, and heals discomfort and irritation while also preventing infection.
---
• Essential Oil info • essential oils safety • Skincare • Wellbeing
According to a report by The World Health Organization, sun exposure contributes to up to 90% of the visible changes commonly associated with aging. This statistic highlights the significant impact that the sun's rays can have on our skin's health and appearance.
Sunscreen plays a pivotal role in combating signs of aging caused by sun exposure. UV rays from the sun penetrate the skin, causing damage to collagen fibres, leading to wrinkles, fine lines, and sagging skin.