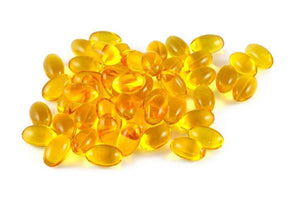 Abbey Essentials
Vitamin E Oil
Regular price
£6.39
£0.00
Vitamin E Oil A-Tocopherol

Source: A-Tocopherol is produced in Germany.

Extraction: Vitamin E Oil is derived from Soya Bean.

Properties: A product containing a mixture of alpha, beta, gamma and delta tocopherols which are 100% natural. Vitamin E oil contains powerful antioxidants that impact cellular functions significantly. It inhibits the growth of free radicals and neutralizes the negative impact of the ones present in the skin. Natural Vitamin E Oil is revitalising and nourishing.

Uses: Vitamin EOil is suitable for all skin types and skin complaints. Take one to four drops and massage gently into stretch marks, surface scars, blemishes, wrinkles or rough dry skin until the oil is fully absorbed.

The oil not only penetrates the skin easily, but provides necessary protection to the epidermis (outer layer of the skin). Vitamin E oil is used for the treatment of eczema and psoriasis. The oil is used in creams specifically formulated for topical application, and helps in smoothing wrinkled skin that is a common symptom in most skin disorders.


Caution: Keep out of eyes. For external use only.
---
Share this Product
---
More from this collection