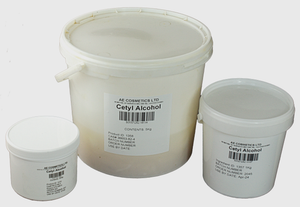 Abbey Essentials
Cetyl Alcohol
Regular price
£7.99
£0.00
Cetyl alcohol is a fatty alcohol used as an emollient and thickener in cosmetics, hair products, and lotions. It is also used in the manufacture of soaps, creams, and other skin care products. It is derived from Coconut Oil.
Emollients are ingredients that moisturize the skin by helping retain water within the top layer of skin, (the epidermis).
At room temperature, Cetyl alcohol takes the form of waxy white flakes.
---
Share this Product
---
More from this collection