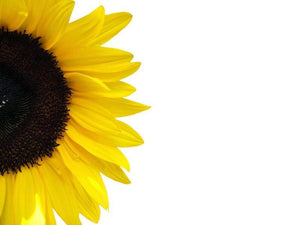 Abbey Essentials
Sunflower Oil
Regular price
£2.99
£0.00
Sunflower Oil Helianthus Annuus
Source: Helianthus Annuus is produced in the USA.
Extraction: Sunflower Oil is obtained by cold pressing of the seeds.
Properties: Sunflower Oil is rich in Vitamin E and contains the essential fatty acid linoleic acid plus palmitic and stearic acids, all of which are crucial in improving and maintaining healthy skin. The amount of linoleic acid in the skin decreases with age and can also be stripped by the chemicals found in many creams and soaps, so sunflower is particularly suited to mature skins although its suitable for all ages and skin types.
Uses: Sunflower oil makes a great base oil for massage blends and is also suitable for use on its own. It is also great to add to a warm bath. The warmth of the water encourages the pores of the skin to open up and so allowes the oil to penetrate more deeply. This in turn allows the nourishing vitamins to rejuvenate the skin.
Caution: Keep out of eyes. For external use only.
---
Share this Product
---
More from this collection