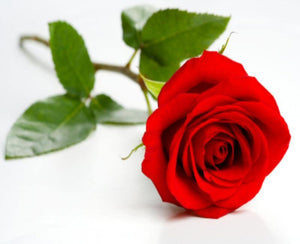 Abbey Essentials
Rose Otto 5% in Grapeseed
Regular price
£3.99
£0.00
Rose Otto Absolute Oil 5% in Grapeseed Oil Rosa damascene 5% in Vinis Vitifera
The Greek poet Sappho in the 6th century BC described Rose as being the 'Queen of the Flowers'.
Rose Otto is one of the most complex essential oils known. It contains more than 300 chemical compounds, of which the greater part is still unidentified.
It takes around 10,000 lbs of rose petals to distil one pound of oil.
Source: Rosa damascene is grown in Bulgaria.
Extraction: Rose Otto Absolute Oil is solvent extracted from the flowers of the plant.
Aroma: Rose Otto Absolute Oil has a very rich, deep, spicy floral scent.
Fragrance note: Middle.
Properties: Rose Otto Absolute Oil is antibacterial, antimicrobial, antiseptic, aphrodisiac, astringent, bactericidal, deodorant, disinfectant, diuretic, stomachic and tonic.
Rose Otto Absolute Oil is especially good used in skin preparations for dry, mature and sensitive skin. The uplifting and spirit balancing aroma makes it excellent for use in meditation.
Grapeseed Oil is rich in Vitamin E and Fatty Acids. It absorbs very quickly in to the skin and is a preferred cosmetic ingredient for damaged and stressed tissues because it possesses regenerative and restructuring qualities which allow better re-hydration of the skin.
Uses: Massage, baths, vaporization and may be added to base emollients. It is an ingredient in high-class perfumery and may also be used to fragrance candles, potpourri and room fresheners.
Caution: Avoid contact with eyes and sensitive areas. Do not swallow.
Material Safety Data Sheet
---
Share this Product
---
More from this collection