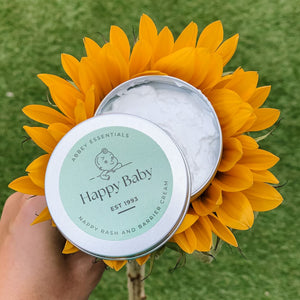 Abbey Essentials
Nappy Rash Cream 50ml
Regular price
£4.99
£0.00
Nappy Rash Cream with Zinc Oxide and Grape Seed Oil is a gentle and effective solution for soothing and protecting your baby's delicate skin from diaper rash.
This specially formulated cream contains zinc oxide, known for its excellent barrier properties that create a protective shield against irritants and moisture. Additionally, the inclusion of grape seed oil brings added benefits. Grape seed oil is rich in antioxidants and essential fatty acids, which help nourish and moisturize the skin, promoting its natural healing process.
Together, zinc oxide and grape seed oil work synergistically to provide relief from redness, inflammation, and discomfort caused by nappy rash.
This cream is hypoallergenic, free from harmful chemicals, and suitable for daily use to keep your baby's skin healthy, soft, and happy.
---
Share this Product
---
More from this collection