• aromatherapy • Blending • Christmas • gift guide • recipes • seasonal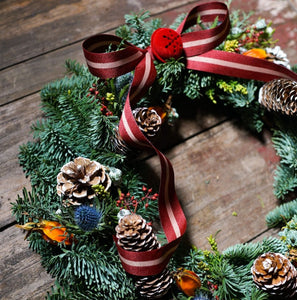 The holiday season is a time of magic, warmth, and cherished memories. One of the most evocative aspects of this festive time is the array of delightful scents that fill the air, transporting us back to the joyous moments of our childhood.  In this article, we explore the art of using essential oils to recreate the enchanting aromas of Christmas, turning your home into a haven of holiday cheer.   The Nostalgia of Christmas Scents Remember those cozy, magical moments of Christmas from your childhood? It's not just the twinkling lights or the jolly tunes; it's the incredible scents that...
---
• Blending • Essential Oil info • Guides • recipes • self care • Wellbeing
Radiant, lustrous hair isn't just a dream reserved for hair commercials – it's attainable with the power of nature's best-kept secret: essential oils. These concentrated plant extracts have been used for centuries to promote hair health, address common concerns, and provide an aromatic spa-like experience. In this guide, we'll delve into the world of essential oils for healthy hair, answering your burning questions and sharing valuable tips, recipes, and insights. Get ready to embark on a journey toward vibrant and enviable tresses! Understanding the Benefits of Essential Oils for Hair Essential oils are potent extracts derived from plants, capturing their...
---
• Blending • Essential Oil info • essential oils safety • Guides • seasonal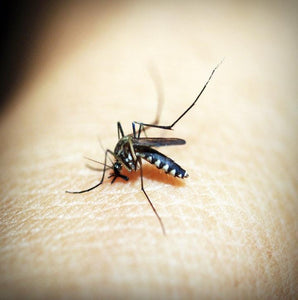 Fed up of traditional insect repellents that contain harmful chemicals?! Our latest blog post explores the incredible world of insect-repelling essential oils. Discover how these natural wonders can effectively repel insects while offering an eco-friendly solution. From the environmental impact of traditional repellents to the power of essential oils, we've got you covered. Learn about the top essential oils with insect-repelling properties and how to create customised blends for maximum effectiveness. Say goodbye to pests and hello to a safer, greener approach with essential oils.
---
• aromatherapy • Blending • carrier oils • Essential Oil info • Fragrance oils • recipes • Wellbeing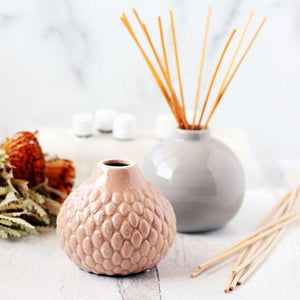 Want to learn how to make a homemade reed diffuser using your favourite essential oils? We found the best DIY reed diffuser recipe that does not require using any base oil and needs only 3 ingredients! 
---
• aromatherapy • Blending • Guides
Here's how you can use fragrance oils, essential oils, and absolute oils to scent your candles. If you're a DIY candlemaker, read our guide on how to fragrance your homemade candles.